Build powerful AI models in one click
Unlock the potential of AI for your company, your side-gig, or school project.
ML Console allows everyone to build powerful machine learning models for free, and in less than a minute: no advanced AI expertise, lengthy sign-ups or credit-card info required!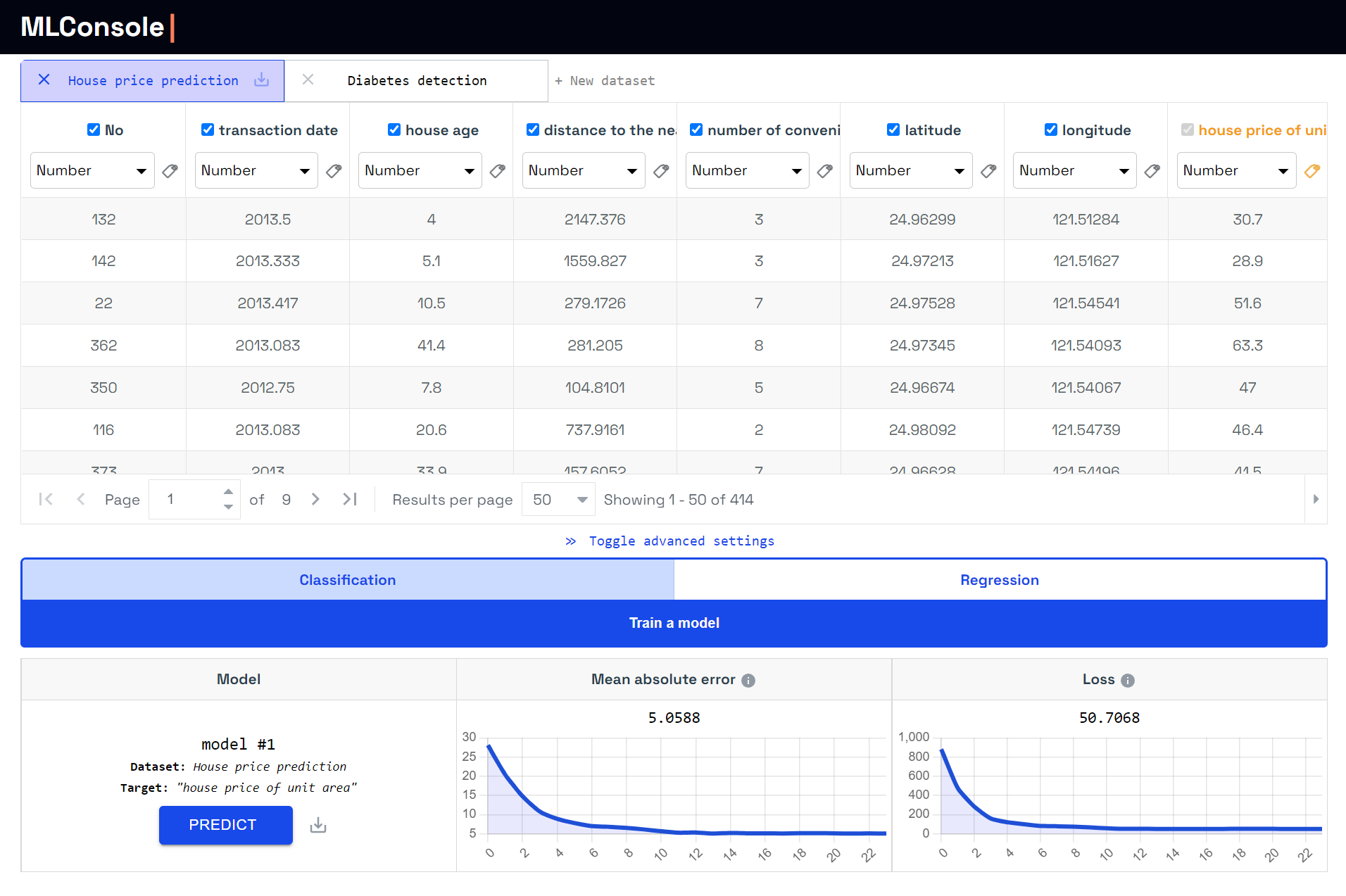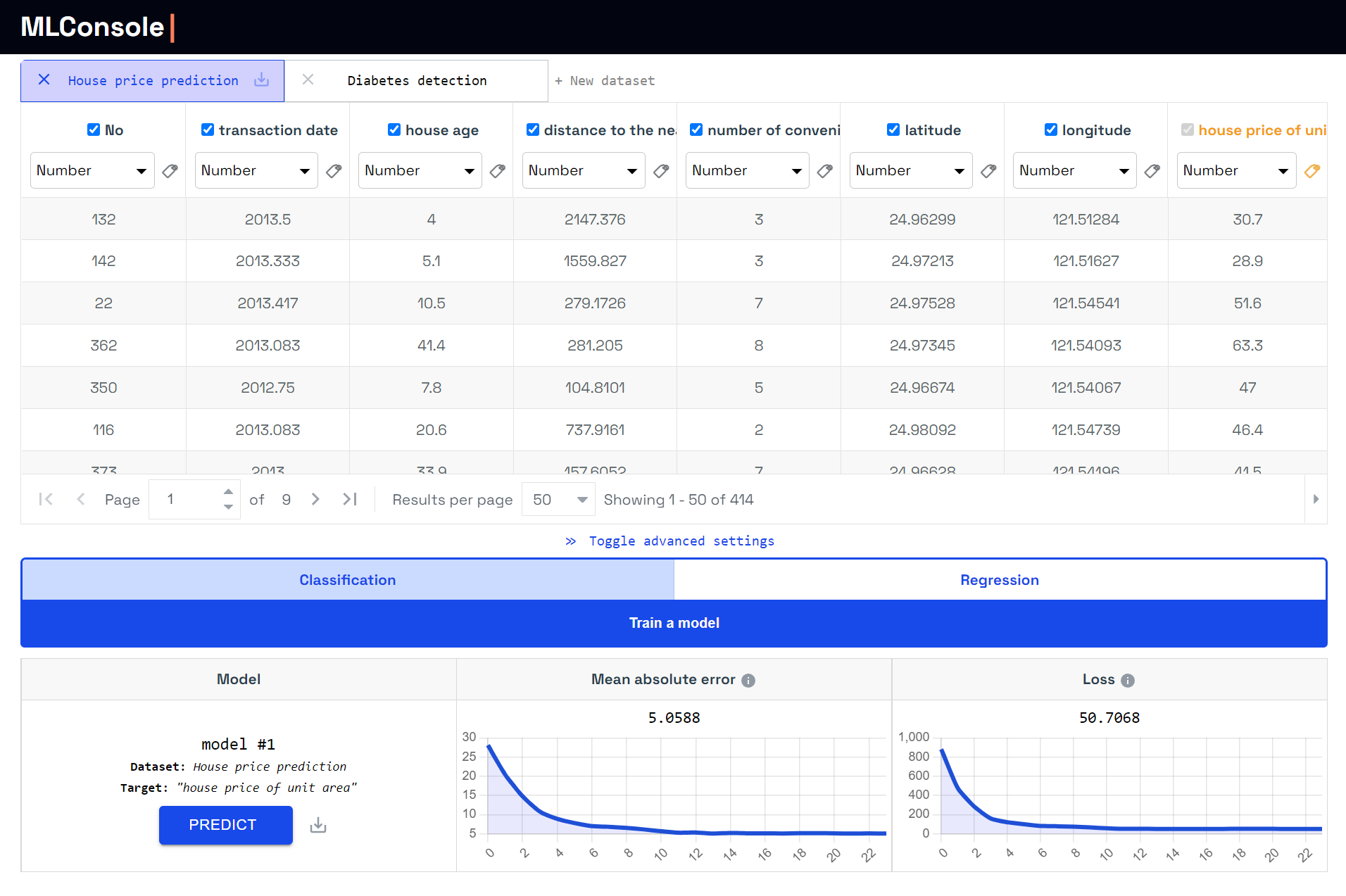 Free

No payment, credit cards, or sign-up required.

Easy to use

No code or AI expertise required.
Just select the column to predict, and we'll handle the rest.

Privacy-first

Your data never leaves your device: All computations run directly in your browser!